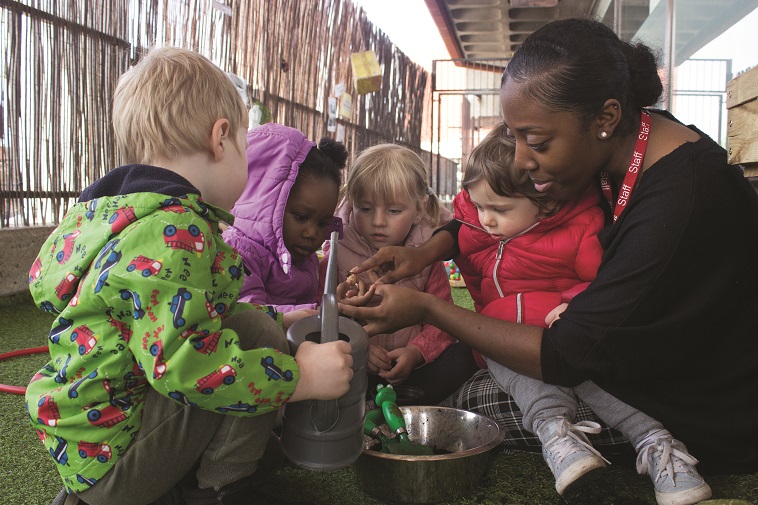 Image:
The London Early Years Foundation (LEYF) is a growing family of community nurseries across several London boroughs.
By Whitni Thomas, Senior Manager - Investor Relations and Crowdfunding
Charities come in all shapes and sizes. Some fill a need by doing work that others won't and rely mostly on fundraising income such as grants, donations and legacies to operate. The food banks operated by the Trussell Trust are a good example of this. Others carry out services or sell goods that people are willing to pay for as a way to supplement fundraising income; for example AgeUK operating a charity shop or the National Trust charging visitors to access houses and gardens. Other charities run services like assisting vulnerable people into accommodation that central or local government are willing to pay for through contracts.
Why do charities need to borrow money?
Depending on the work that they do, some charities may need to buy a building or hire more staff to offer more services. In some cases, it makes sense to borrow this money from a bank through a loan or from individuals through the issuance of a bond, instead of relying on voluntary income to buy a building or invest in services. Using debt to finance investment frees up fundraising income to cover the costs associated with the delivery of services that people are unable to pay for.
How do charities repay the money they borrow?
Loans and bonds must be repaid so it is important that the charity ensures that it can generate sufficient income to cover the costs of borrowing the money (the interest), as well as accumulate enough reserves to repay the loan or bond at maturity (the capital). Charities do this in the same way that a business would, by ensuring that their income is higher than their expenditure.
How risky is it to lend money to or invest in a charity?
As with businesses, not all charities are created equally. We look for charities with a sustainable operating model, an excellent management team and evidence of meeting a social or environmental need effectively. They will usually have been around for at least five years (and often much longer) and will have a track record of earning more than enough income to cover their costs. We undertake the same analysis that we do for all potential issuers, described by my colleague Dan in
this post
. All with all investments, investing in a charity comes with risk and your capital and return aren't guaranteed. It's important that you make your own assessment of the charity before you decide whether to invest. We hope that the community spirit that has swept across the country will last and that most of us will continue to support charities and social enterprises in a multitude of ways by giving money and our time and also – where it makes sense – by investing.