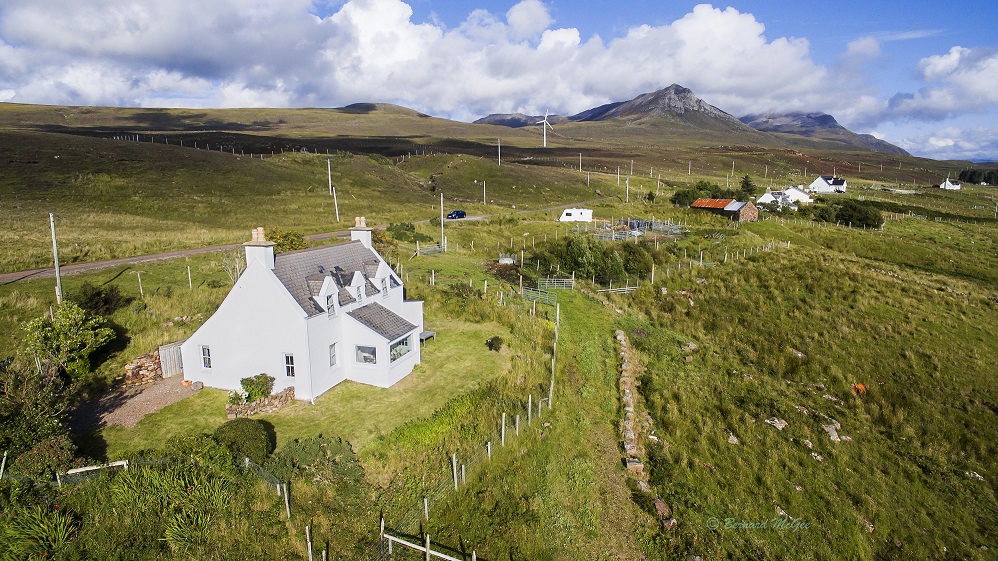 The Coigach Community CIC wind turbine is located on the wild northwest coast of the Highlands of Scotland
Our growing investor base has helped us to sustain a 100% success rate in raising the capital pioneering businesses and organisations need to deliver a whole range of positive social and environmental impact. We know from your feedback that our investor community gets real satisfaction in seeing how their individual and collective investment can have a tangible impact in the 'real' economy and on people's lives. Almost 18 months on from our platform launch, four clients who have achieved successful investments have been sharing their successes.
In July 2018, community energy group Coigach Community CIC based on a remote peninsula in the Scottish Highlands reached its £1.75 million crowdfunding target. The company has been using the retained profits from its wind turbine asset to support the
Coigach Community Development Company
(CCDC) and grow its 270 strong community and has introduced several new initiatives. These include providing its local primary school with play equipment, harbour improvements to help its inshore fishing fleet, facilitating a programme of community building events at its community centre and helping to fund the expansion of its heritage centre. Grants have also been made available to help local people start new businesses, and explore employment and educational opportunities including funding training courses, school trips and music tuition. CCDC is also very focused on encouraging young families to move to the area and are planning to develop some new affordable social housing. The group are also instilling community pride at a very young age, giving the family of each new-born baby £250 as a 'Welcome to Coigach' gift!
Burnham and Weston Energy CIC
, which owns one of the largest community solar projects in the UK, raised £4 million through a successful bond offer in September 2018. A key part of organisation's community purpose is to use the retained profits from the solar farm to help people in the local community who are struggling with energy debt and fuel poverty. Last autumn Burnham and Weston Energy CIC launched an energy and fuel poverty advice service, provided by the Centre for Sustainable Energy (CSE) to help provide much needed support.
The organisation also launched its 'Sunshine Fund' grant awards early in 2019, with £25,000 initially made available. The Fund is aimed at local community-led organisations and will support a variety of projects which help make the local community more sustainable.
Rendesco Holdings
raised £4.35 million for the installation of ground source heat pump systems in retirement homes and villages across the UK. Ground source heat pumps are a reliable renewable technology which significantly reduce CO² emissions compared to traditional fossil fuel based heating systems. Rendesco has now been able to accelerate the roll out of heat pump installations on existing sites and start work at new locations across the UK. The company is on track to achieve its target of 100 sites and make total CO2 savings of 85,460 tonnes over 20 years compared to gas boilers.
Our latest offer for
Fishtek Marine
recently closed fully subscribed after successfully raising £900,000 and the funds are already being put to use to develop and accelerate sales of its marine bycatch products. This Devon based UK technology business is using new technology to tackle urgent global marine conservation issues. Read more
here
.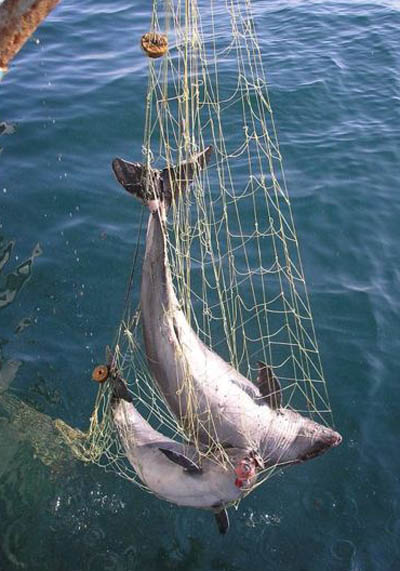 Fishtek Marine is helping to tackle the important issue of bycatch
All of this impact would not have been possible without the support of our investors and we'd like to thank each and every one. Your impact is phenomenal.