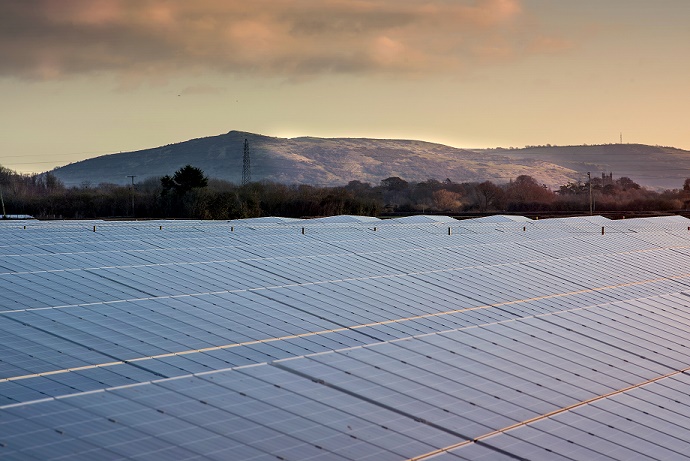 Image: The Burnham & Weston Energy solar farm
By Richard O'Brien, Corporate Finance Manager at Triodos Bank
One measure of resilience is how well and how quickly communities can respond to the shocks they face. Each community faces its own challenges and needs different interventions, not just in times of crisis like we are facing now, but day to day as well: to prevent flooding, provide food or energy security, or address lack of affordable housing for example.
While community organisations often provide essential services, they can't rely on contracts or funding from central or local government so many have looked for ways to generate income through owning assets and create sustainable businesses.
We've worked with some amazing organisations in the last few years who show how this can be done.
Burnham and Weston Energy CIC owns a 9 MW solar farm. It distributes profits annually to the local community through a variety of grant programmes. Through a one-member one vote ownership structure and locally elected members of the board, the grant programme is determined by those in the community. In response to Covid-19, Burnham and Weston has already allocated £40,000 to local organisations working on the response to the pandemic.
Broadband for the Rural North (B4RN) is a community benefit society that rolls out gigabit capable fibre optic broadband in poorly served parts of the country. It is owned by thousands of customers. Not only has the business model created a profitable business where commercial providers would not operate without subsidy, but the profits are maintained locally. B4RN is currently focused on expanding the network but over time it will use its profits on local provision by creating a befriending service for example.
We are also working with several community land trusts, each looking to develop the housing the local community needs: affordable, well-built and appropriately sized homes. These groups also ensure that any profits from ongoing rental or property sales are reinvested into the local community.
There are also numerous examples across the country of local pubs, cafés and shops which have been re-invented and cared for by the local community when threatened with closure. Triodos Bank financed The Swan pub in Clewer, a community interest company that provides opportunities for local young people with additional educational needs, all alongside a traditional pub and workspace for start-up businesses.
Communities investing in local revenue generating assets can create lasting change and long-term impact. The coronavirus pandemic has brought to the fore a community spirit which was always there. It will be needed more than ever in order to build back better and ensure that our future is more sustainable.
If you are interested in raising repayable capital for your community organisation, please get in touch at 
crowdfunding@triodos.co.uk